Champagnes, Wines & Beer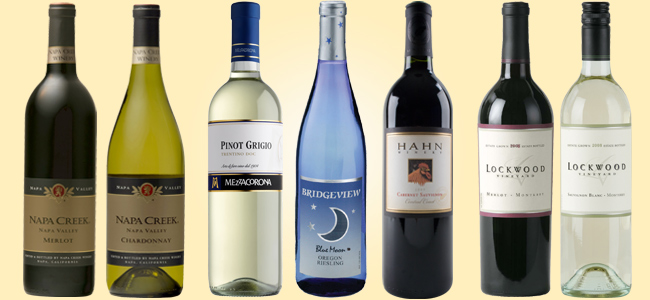 • Reservations Welcome
• Gift Certificates Available
Phone 919-718-1103 • Fax 919-718-1108

Red Wines
Hahn Cabernet Sauvignon
Robust flavors and a powerful structure. $8.00 $24.00
Merryvale Cabernet Sauvignon
Complex blackberry and black cherry flavors and aromas. $46.00
Silver Ridge Merlot
Medium-bodied, with a smooth texture and moderate tannins. $7.00 $22.00
Kenwood Merlot
A serious red with excellent red cherry flavors. $26.00
Septima Malbec
Soft, warm and elegant with sweet tannins. $7.00 $22.00
Norton Malbec
A round, smooth and full-flavored wine. $32.00
Rex Goliath Pinot Noir
Lush and smooth, with bright red berries and peppery spice. $7.00 $21.00
Firesteed Pinot Noir
Berry and cherry flavors framed by soft tannins. $32.00
Ravenswood Zinfandel
Aromas of black cherry, raspberry, blueberry and oak. $8.00 $25.00
Cryptic Red Blend
A blend of Zinfandel, Petite Sirah and Cabernet Sauvignon. $27.00
Cypress Bend Campbell - North Carolina
A classic southern red Muscadine wine. $17.00

Champagnes
Perrier-Jouët Grand Brut - France
Fresh and lively with spiraling bubbles, delicate bouquet, and a subtle complex flavor. $62.00
Louis Perdrier - France
Light and slightly sweet with citrus flavors and a round finish. $15.00

White Wines
Geyser Peak Chardonnay
Flavors of guava, pineapple and pear. $7.00 $22.00
Sonoma Hills Chardonnay
Ripe peach with a shading of oak and a long appley finish. $26.00
Mezzacorona Pinot Grigio
Peach, tangerine and almond with a touch of spice on the finish. $7.00 $22.00
Kris Pinot Grigio
Lean and refreshing with hints of blossom and honey. $25.00
Clifford Bay Sauvignon Blanc
Tropical aromas and flavors followed by a crisp, dry, flinty finish. $7.00 $22.00
Bridgeview Blue Moon Riesling
Slightly sweet showing apple, honey, spice and melon fruits. $7.00 $22.00
Biltmore Estate Riesling - North Carolina
Balances fruit flavors with acidity and exotic floral notes. $7.00 $22.00
Jacob's Creek Moscato
Deliciously refreshing with fruit flavors and a light, fresh taste. $6.00 $18.00
Castello di Poggio Moscato Di Asti
This wine is a fruit bomb with a sweet tooth! $25.00
Cypress Bend McNeill - North Carolina
Sweet, yet bright and crisp, with a Scuppernong aroma. $17.00

Blush Wines
Biltmore Estate White Zinfandel - NC
A sweet, complex wine with aromas hinting of cherry, lemon and raspberry. $6.00 $18.00

Davison's Steaks House Wines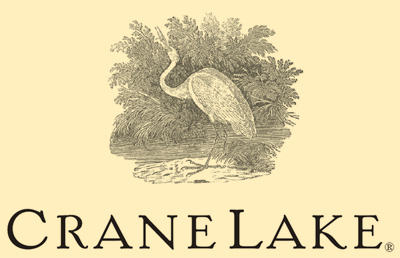 Crane Lake Cellars
Glass $5.00 - Half Carafe $9.95
Cabernet Sauvignon - California
Notes of blackberry, cherry, raspberry & vanilla. Tannins are soft & layered.
Chardonnay - California
Pear, melon & vanilla aromas. Citrus & green apple flavors with a silky mouth feel.
Malbec - California
Fruit forward plum & raspberry aromas. Flavors of blackberry & cherry with a smooth finish.
Merlot - California
Forward fruit with blackberry, plum & vanilla spice. Long, soft finish with silky tannins.
Shiraz - California
Blackberry & pepper notes. Tannins & fruit marry well for a soft finish.
White Zinfandel - California
Floral & tropical notes. Peach, strawberry & raspberry flavors with a touch of sweetness.

Beer Selection
Locally Brewed & Handcrafted - $4.25
Railhouse Brewery: FCA IPA - English India Pale Ale
Railhouse Brewery: Mastiff Oatmeal Stout
Lonerider Brewing: Shotgun Betty - Hefeweizen
| Domestics - $3.75 | Premium Domestics - $4.00 | Imports - $4.25 |
| --- | --- | --- |
| Budweiser | Michelob Light | Heineken |
| Bud Light | Michelob Ultra | Bass Ale |
| Natural Light | Rolling Rock | Killians Red |
| Miller Lite | Yuengling | Corona |
| Coors Light | | Guiness |
| | | Red Stripe |
| | | Newcastle Brown Ale |
| | | Beck's |
| | | Stella Artois |